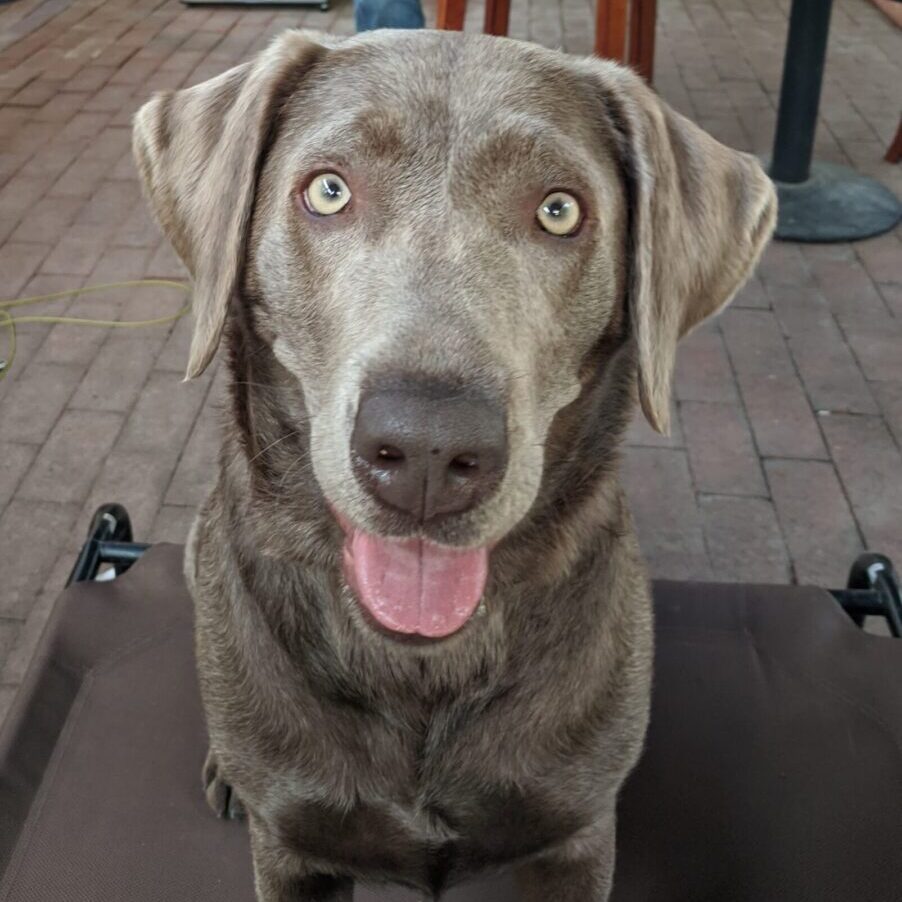 "As Kelly Alves' veterinarian, I find her to be a concerned and compassionate pet owner. She takes excellent care of her animals as well as her clients. I have recommended her to my clients for pet sitting and transportation. The response has been very positive. I've been told she is responsible, friendly, and helpful. I feel comfortable referring Kelly to pet sit my patients."
~ Sincerely,
Joy A. Mueller,
DVM, Guardian Pet Hospital
"I just wanted to say how much Cooper and I appreciate you! You have been just terrific; prompt, friendly, professional, and obviously a real animal lover. Cooper seems more eager to "load up" into YOUR car than our own! He is always excited and happy to see you and looks forward to his doggie adventures with you and his new friends. It's been a real help and comfort, knowing that my best pal is in the best hands."
~ Sincerely,
Mark Wolfe,
WOOOF, Cooper Wolfe
"Our 3 Leonbergers are so huge and furry, I can't believe how dirty they get sometimes, and what a handful they are! What a relief to have Kelly on hand to give them a bath when it's needed and take care of them while we're away. We left our house and dog-kids in Kelly's hands for 3 days and never worried once. This is a major breakthrough for us since we hardly ever leave the house or our dogs for more than a couple of hours at a time. Kelly even handled Starr's medications like a pro. I asked for 'The Perfect Pet-Sitter' and I got 'A Perfect Pet'. How's that for perfection?!"
~ Julia Stege and Steve Farnell
"Kelly and A Perfect Pet Care are absolute, hands-down, the best pet care service we've ever used. We have a multiple cat household and a high maintenance one at that (lots of medication). No matter what the requirements, Kelly handles every visit as though they were her pets.
Kelly is extremely trustworthy, caring, and knowledgeable about pets. She follows through on each visit to ensure we're home and that all is well. Her charges are also very fair (and we've shopped around), contrary to some services that charge for every item or task completed. We wouldn't hesitate to recommend Kelly to any pet owner!"
~ Susan Cook
"I just wanted to let you know what a great job you did watch our animals. It was wonderful that you had experience with horses as well as dogs and cats. It is not easy to find someone to take care of our 12 horses, 10 cows, 2 burros, and 3 dogs! I will be calling you again, and I highly recommend you to every pet owner (big or small) that I know.
~ Thanks again for all your hard work!"
Sincerely,
Dawn Halikas
"We adopted our little Abby about one year ago and, of course, she's already a full-fledged member of our family. When I was in need of "doggy daycare" for a planned vacation, the significant fret began; where could I find the best care for my little girl? Just like child-care challenges, the search for a good kennel is difficult. When I found A Perfect Pet, I knew I had found THE BEST.
Abby has gone on doggy play dates, which involve hikes at Armstrong Woods for several hours. She comes home happy and tired. What a great concept Kelly developed in providing this type of pet care.
I have no reservations recommending A Perfect Pet! This is a family who loves animals and has established a simply wonderful pet care concept."
Sincerely,
Diana L. Garaventa
"Hi Kelly, Bluey is Great! He smells good too: _
Thank you so much! I'll definitely be using your services again and refer you whenever I can!"
~ Thanks,
Rachel Hempy